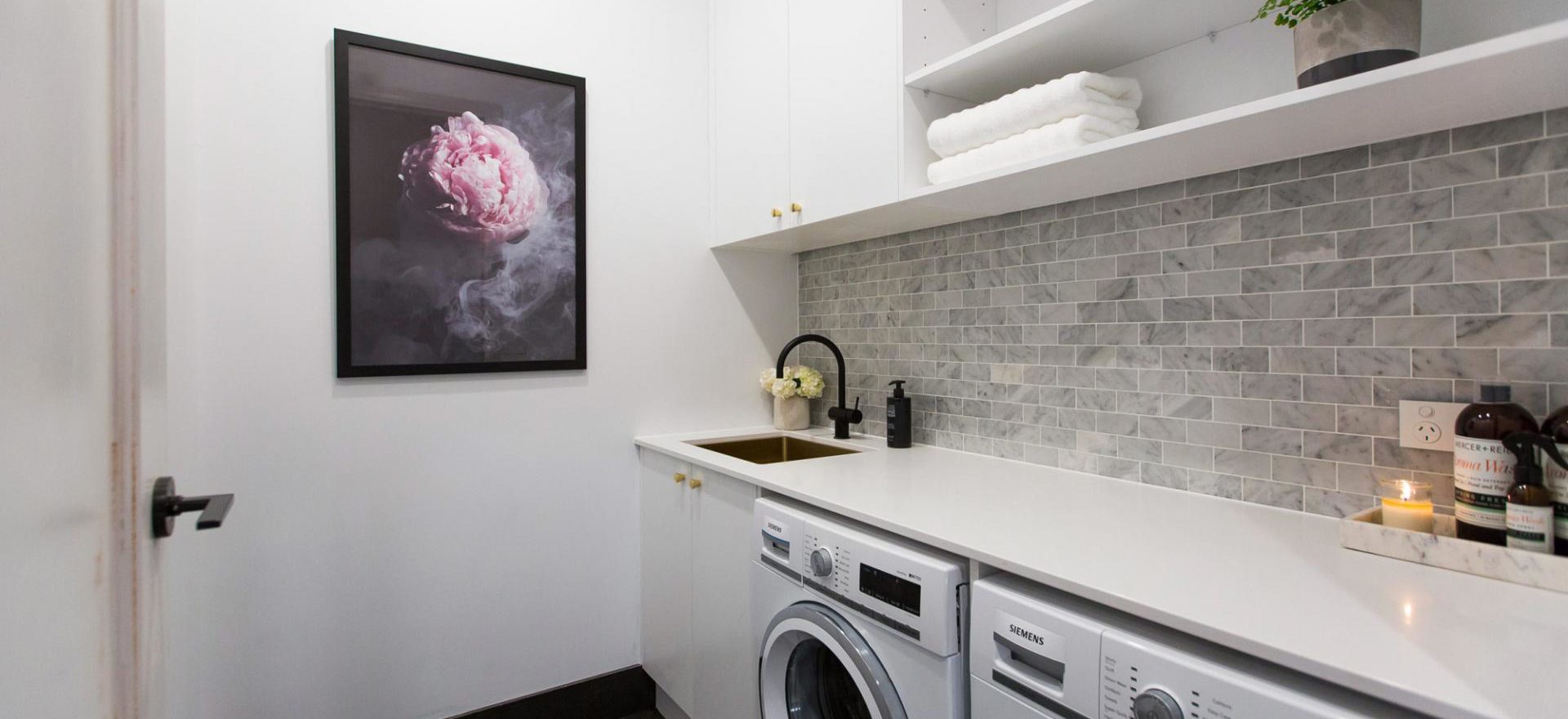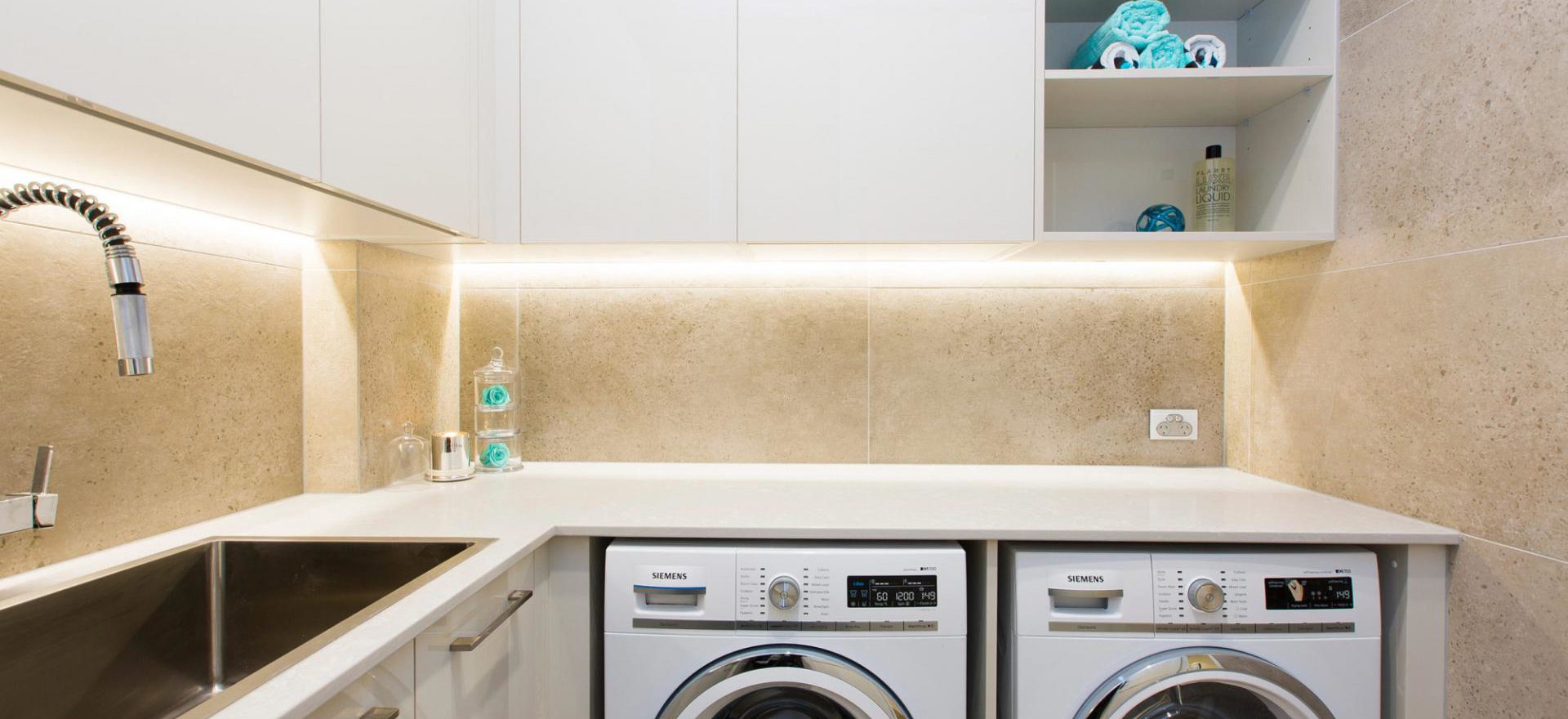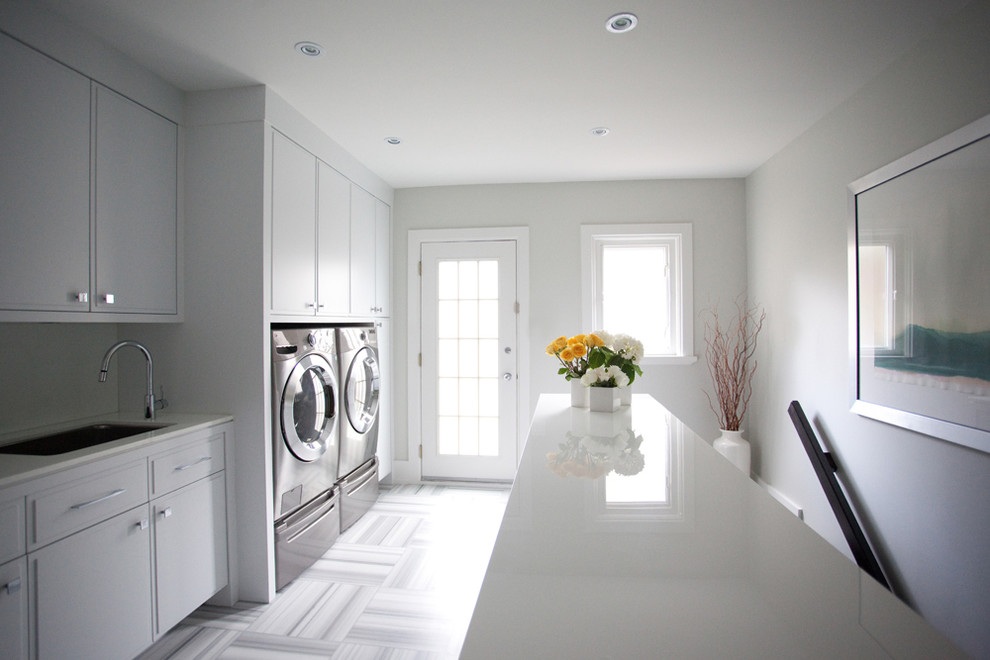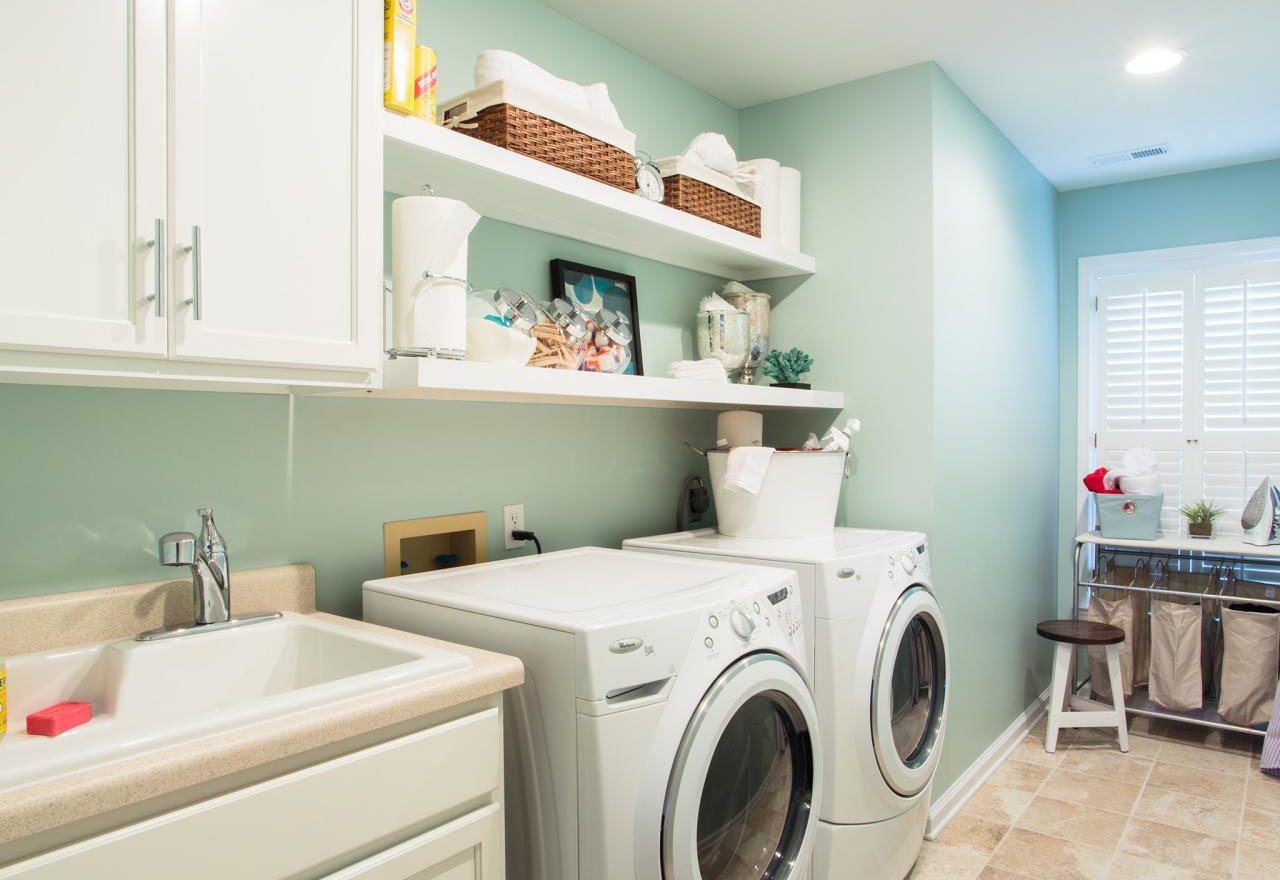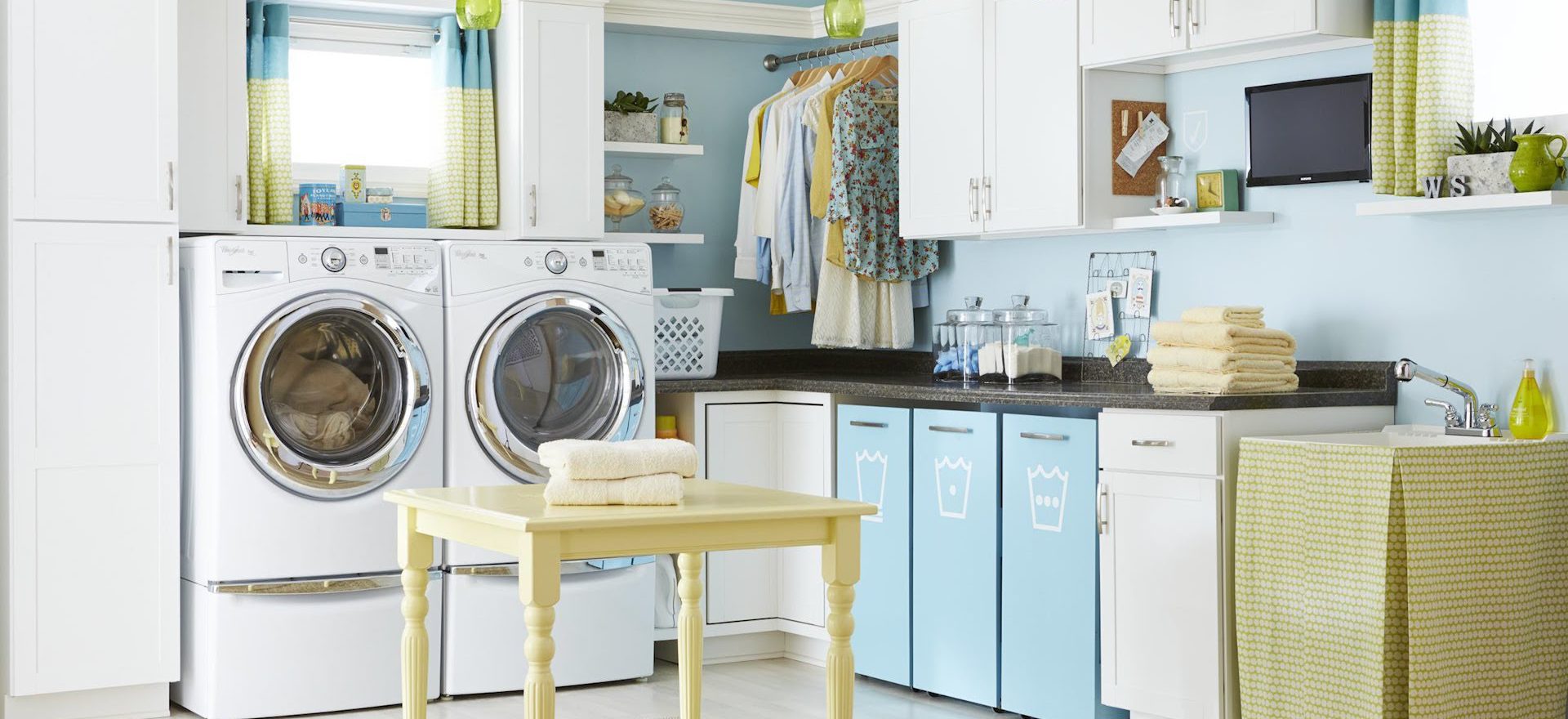 Canadians spend more time in the laundry room than in the bathroom: an average of
eight hours a week, collectively doing some 11 billion loads of laundry a year. And yet,
while bath design has evolved into a discipline of its own, and the space into a bona fide
retreat with soothing soaker tubs, the laundry is often relegated to a basement,
separated from the life of the home.
Increasingly, though,homeowners are creating laundry rooms that are as
integrated as a bath or the kitchen. They can even be in a bath or kitchen.
Chalk it up to busier lives and a need to multitask, says designer Dana Jones of Long Beach,
California. A first-floor laundry room can serve as a command center—a nook near the family room,
where parents can keep an eye on the kids while folding, or off the back door, where it can double as a mudroom, home office, or hobby area. On the second floor,
stackable, whisper-quiet front-loaders can tuck into a hall closet, just a balled-up-shirt-toss from the bedroom.
For help bringing your wash-and-dry space closer to the hub of your home and boosting its function, check out the elements of the decked-out laundry at left.
Then, in the following gallery, see how those features, as well as other smart ideas and versatile layouts, are put to work.